by Amir Mehmood Collaborator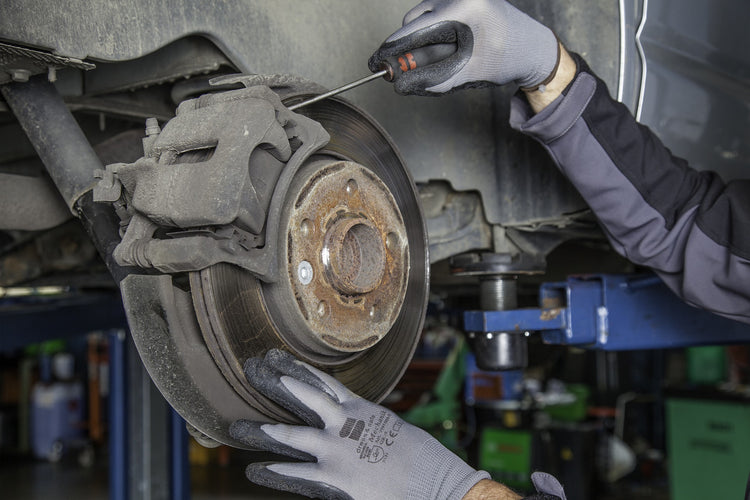 Ceramic Brake Pads - Facts and breaking procedure
The breaking-in procedure is carried out when your vehicle gets some new ceramic brake pads installed. The process is essential to carry out as it maximizes the performance of the brakes by evenly distributing a layer of the friction material on the rotors from the brake pads. Here are the steps you can take to break in your ceramic brakes:
For the first few hundred miles, it is better to avoid stopping quickly or hard/heavy braking as this can cause damage to the brake pads.
Applying brakes at 35 miles per hour
Take your vehicle out for a spin and at approximately 35 miles per hour, apply brakes with moderate pressure and slowly bring your vehicle to 0 mph but do not completely stop the vehicle. Repeat this process a maximum of 7 to 8 times.
Increase speed up to 45 mph and apply brakes
Gradually increase the speed of your vehicle up to 45 miles per hour and apply brakes softly so that the vehicle comes close to stopping but does not stop the car. Repeat this process 3 to 4 times.
After the above steps are complete, drive your vehicle normally without hitting the brakes excessively and without completely stopping the car. This will allow your brake pads to cool down and obtain optimum temperature.
Conclusion
Just a word of advice, some brake pad manufacturers have different ways of carrying out the bedding-in process so it is always a good idea to ask your manufacturer directly. You can always get original ceramic brake pads for all makes and models of vehicles at carpartsnow.ng