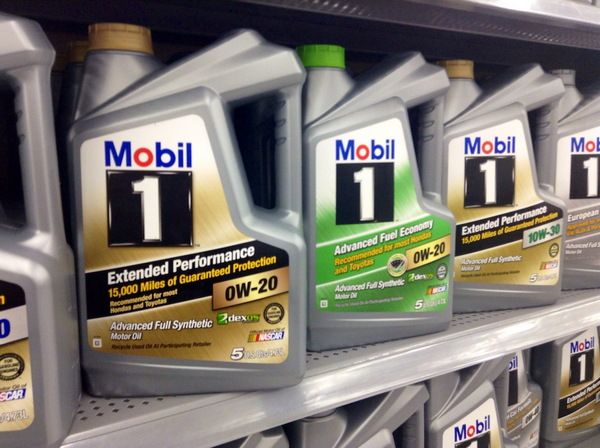 Good engine oil is not cheap and has never been, but with the rising prices of imported items in Nigeria, Mobil 1 engine oil, a very well known brand has been snatched from the reach of its middle class buyers. 23% of the Nigerian population is middle class with  the spending power and aspirations to match, when an item becomes unaffordable to them, they will definitely look for alternatives and guess what, we're here to help with that. Let's move on.
What Makes Mobil 1 So Good?
      Mobil 1 engine oil is one of the best synthetic oils that you can get in the Nigerian market. It is a well known brand that is hailed for its efficiency and guaranteed durability for your engine.  But is it the best oil in the market? No. Are there less popular  brands that can deliver the quality it gives for a much more affordable price? Yes! Mobil 1 is currently being sold at N27,000.
What Are The Criteria?
      We shall be basing this analysis on five important criteria which are-
They must come from a reputable country of origin
They must be available in the most common oil grades (0w-20,5w-30, 5w-20, 0w-40 e.t.c)
They must be full synthetic
They must be available in the market
Price
What Are The Alternatives?
Nordkapp Full Synthetic Oil
          Made in Norway and recently introduced in the market. It is full synthetic and available in all the most common oil grades (0w-20, 5w-20, 5w-30 and 5w-40). It is readily available in the market and also can be purchased at Carpartsnow. It is arguably the best among the listed alternatives because of its quality, availability in all grades and customer feedback from mechanics and car users. Nordkapp currently sells for N11,000 per 5liter gallon and 3000 for 1 liter bottle
Amtecol Beneficient Full Synthetic
              Amtecol is also a good brand in the market, Made in USA. The grades 5w-30, 5w-20 and 0w-20 which sell for N10,000 are readily available in the market but  0w-40 commonly used by Mercedes Benz and other German makes seem not to be available in the market for some reason.
Hardex  Eximius Full Synthetic
           This is another well known brand from the USA, There is the regular SN Gold Full synthetic Hardex but the recently introduced Eximius package seems to be more preferred  by users of full synthetic, sadly it seems only the 5W30 grade is available in Nigeria currently. It can serve as a good alternative to Mobil 1 5w-30. Eximius sells for N15,000 a gallon currently
Everest Full Synthetic
           Everest Full synthetic oil is also a US brand that is fairly popular in the Nigerian market, available in  5w-30 and 5w-20, other grades seem to be not available. From survey of car users and mechanics it is an acceptable full synthetic oil to use. Selling for N15,000 currently.
Conclusion
          Engine oil is the life blood of your car, it is important to get the best you can afford, but the secret to getting the right oil is not brand name but getting the right specification (e.g full synthetic or synthetic blend) and the right viscosity grade( 5w-30, 5W-20 etc) recommended for your car. Carpartsnow has the right experts help you make that decision and also a wide stock of original auto parts and accessories.